Beth Williamson is an award-winning, New York Times and USA Today bestselling author of both historical and contemporary romances. Her books range from sensual to scorching hot. She is a Career Achievement Award Nominee in Erotic Romance by Romantic Times Magazine, in both 2009 and 2010, and a quarter-finalist in the 2014 Amazon Breakthrough Novel Award Contest.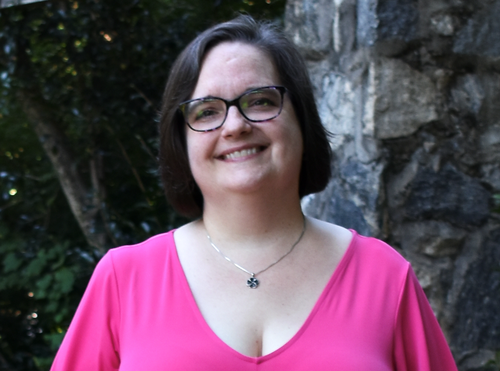 Beth is a mixture of small-town girl, big city spirit, and country soul. She records on her phone while she drives, thereby avoiding an accident by typing on her laptop.
A writer who's done her time in the trenches as a journalist, a poet, and a technical writer, Beth has found her niche writing sexy romance novels.
She is a bit quirky, as most artists are, and loves her family and friends dearly.
Beth also publishes under the name Emma Lang.
The Bounty (free in ebook!)
Malloy Family, Book 1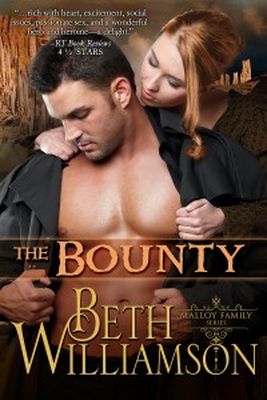 https://www.bethwilliamson.com/book/the-bounty/
Malloy Family, Book 1
A fierce bounty hunter. An outlaw on the run. A love that transcends it all.
After three years on the run, the notorious bounty hunter Tyler Calhoun catches up with the elusive lady outlaw, Nicky Malloy. The intensity of their dislike for each other is only matched by the burgeoning passion they can't control.
A loner by nature, a cold hard hunter by choice, Tyler fights his feelings for his prisoner the only way he knows how — by ignoring them. He's not prepared for the depth of his feelings, or how hard it will be to hold her prisoner–so close and so far away. Pursued and hunted themselves, Nicky and Tyler are forced to turn to each other for aid, trust, and comfort as their journey progresses to an inevitable end.