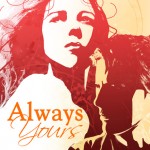 One man, one woman, one bizarre dream which would change both of their lives forever. When a traitor leaves Army Ranger Dylan Kline paralyzed for months, he figures life is just about over. Once more, he's nobody. Then a woman from his past comes back into his life and shows him a new purpose. Of course, if he had listened to her months earlier, he may not have been injured in the first place.
Dreams have plagued Kirsten Everess for most of her life. But she was always too late-they never came in time for her to stop anything. Until the dream about Dylan. Too bad he didn't listen to her.
Now the couple has another chance at love, but danger is near. Will Dylan listen to Kirsten's warnings this time?
Available in print for the first time.  Is also available as an ebook.
Click here to read an excerpt.