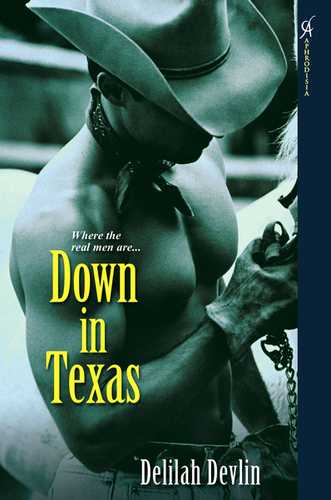 Nuff said? It's out today.
Here's what the book is all about…
Down in Texas, there's a little town in Texas called Honkytonk, where the women get exactly what they want…and the men know just how to give it to them.
Wearing His Brand
Lyssa McDonough just got tangled up in a coil of barbed wire, and her clothes are ripped to shreds. Rancher Brandon Tynan to the rescue—but why is she so ornery? Could it be that the whole state of Texas isn't big enough for the two of them? Hell, they'll still have to share one horse to get home, Lyssa better hang on tight—she's in for the wildest ride of her life…
Slow Ride
Maggie Dermott doesn't know the first thing about horses and Daniel Tynan is more than willing to show her the ropes. His gentle ways melt her heart and his sensual passion burns away her inhibitions. Daniel takes the time to love her right.
Straight Up Soldier
Suki Reece needs protection and she can see that Mac McDonough has the muscle. Too bad he can't stand taking orders from a woman. The rugged ex-Marine won't listen to a word she says until Suki distracts him with a sexy striptease. That gets his attention. Suki may have gotten the upper hand but Mac is going to be on top…
And here's what people are saying about it…
"…HOT! HOT! HOT!…All I wanted was more, so I read DOWN IN TEXAS again, enjoying it for a second time…DOWN IN TEXAS is now a book in my permanent re-read pile…"
If you'd like to read the first chapter, head over to my website: Chapter One