I've been traveling and am now fighting off a lovely holiday cold, so I am a woman of few words today. But I would like to take the time to wish everyone a great holiday season and a wonderful 2009! I'm very grateful for all the bounties of 2008 and hope my readers enjoyed my releases this year. I think you'll be happy with next year's releases.
And in case  you wanted to bypass the heartfelt sentiments, just crawl on Santa's lap and tell him what you REALLY want.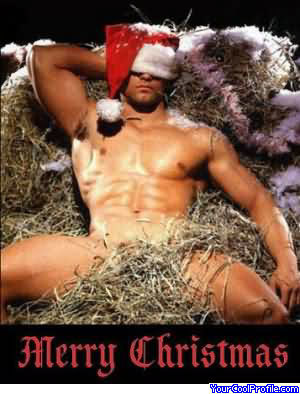 Come to think of it, I'm sure I have a last minute request or two… Have a wonderful holiday season!