The past couple of months have raced by! Don't summers always feel that way? Most of the time I'm hiding away in my "mole hole" office with the fan going so I can't hear anything going on around me. When I need a break, I head to the pool. My tan is fabulous!  I've had three releases, one right after the other over the past few weeks, and I'd love for you to check them out. Every one is very different from the others—something for anybody's taste—so long as you like it hot! If you'd like to read an excerpt, just click on the cover. Happy reading!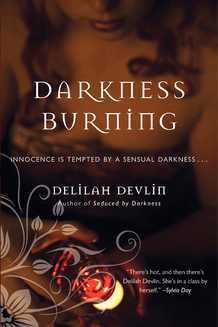 Beware the place where darkness rules and bloodlust is the ultimate aphrodisiac…
An apocalyptic storm has transformed New Orleans into a city of lawless terror—and Mikaela Jones is standing in the center of the nightmare. A beautiful, courageous journalist with a mysterious past, she sees monsters prowling all around her. But the gravest peril of all awaits Mikaela when she is taken captive by a mesmerizing male who is not mortal—a breathtaking creature who arouses the fire in her blood, making her burn for the exquisite erotic ecstasy of total surrender.
For seven centuries Alex Broussard has been waiting for the chance to free himself from the threat of the matriarchal undead society that seeks his destruction. And now, finally, that time is at hand—until the opportunity is ruined by the stunning, innocent, human interloper Alex is compelled to rescue from certain doom. Now they are joined, for good or ill, as they give in to the burning need that neither can resist—risking everything to experience the ultimate sensual release as the darkness rises all around them.
*~*~*~*~*~*~*~*~*
Tough and rough, tall and dark, these are men a woman never forgets. Experience pleasure like no other in the arms of a cowboy…
Mustang Man
Acclaimed horse trainer Miguel Perez is used to the unexpected from his work with wild mustangs. But nothing prepares him for the bolt of desire he feels when he meets Dawn Glass, as he's eager to work his sexual healing on her in every possible way.
Long Hard Ride
Rodeo rider Michael White House is grateful when Diana Grant stops to pick him up in the middle of a rainstorm. But with one touch his gratitude quickly turns to lust and an uncontrollable desire to lay her down and ride her hard all night long.
Hot Blooded
Rancher Adam Youngblood is always happy to help a damsel in distress. But before he'll pull the sweetly curvaceous and fiercely independent Cass McIntyre to safety, he demands promises of unconditional sexual surrender.
*~*~*~*~*~*~*~*~*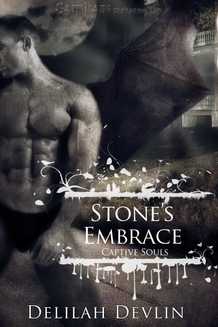 Lust trapped them in darkness…only love can free them…
Petra Pedersen has lived as a recluse all her life thanks to a genetic double whammy—a strange deformity and a shameful power inherited from the father she will never know. The power to incite lust in men and women with just a touch.
Exploring the garden of the mansion she's just inherited, she comes across a fascinating stone gargoyle whose raw, passionate expression draws her to caress its broad chest. Her imagination follows her fluttering fingers. As she closes her eyes and gives herself up to the arousal, something shifts beneath her touch.
Long ago, failure to stop a demon battle trapped Octavius in a prison of stone. Freed by the woman's incendiary touch, he doesn't hesitate to unleash his pent-up rage and desire in a blistering fury. Yet once the haze of lust clears, he discovers he isn't really free after all.
They are both trapped in another realm where he must choose between his last chance for redemption or returning Petra home…