I'm thrilled to announce that PREACHER, the second book in the Montana Bounty Hunters: Dead Horse, MT series released today! Beyond thrilled, actually. I'm bouncing in my chair. I love this story, love this series! I cried when the first generation series, Montana Bounty Hunters, came to an end because I loved so many of the characters I "met" along the way and did so much research to get it "right". With the spin-off, I'll be bringing in characters from the old series to mingle with the new. You don't have to say goodbye! I can't, anyway.
I hope you'll pick up your copy today! For now, Preacher can only be found on Amazon because I wanted to offer it in Kindle Unlimited for those of you who subscribe. As soon as I can, I'll take it wide to other venues. So, if you're a KU subscriber, don't wait!
One more note… If you love the story, please tell someone else, and reviews are always appreciated!
Stay safe and happy reading!
PREACHER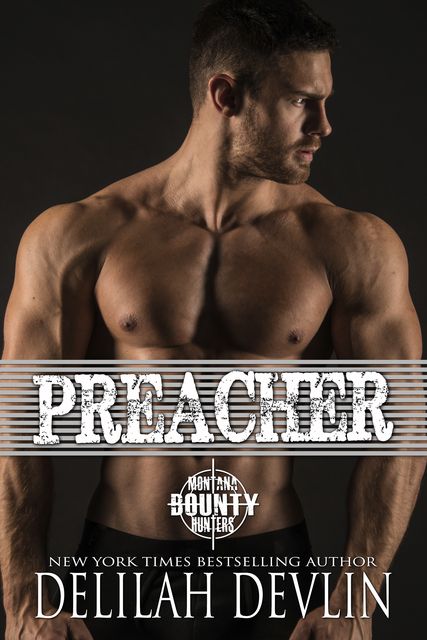 MONTANA BOUNTY HUNTERS: DEAD HORSE, MT
Authentic Men… Real Adventures…

An ex-Delta Force soldier, now Montana Bounty Hunter, finds himself slipping naturally into protector-mode when a small-town dessert chef is threatened by mysterious attacks.

Former Delta Force soldier, Dylan "Preacher" Priestley, is the latest hire for the newly formed office of Montana Bounty Hunters: Dead Horse, MT. He's just settling into the job and getting to know the community when he meets the owner of Deadly Delights, Laura Pinchot. The attraction is immediate, but he finds he's a little shy about approaching the curvy beauty, until a rock tossed through her store window gives him the "in" he needed.

Laura isn't a life-long resident of Dead Horse, but she's sunk her money into the donut shop and isn't going anywhere. When a string of mysterious attacks target her store, she's alarmed but doesn't think it's anything more than some kids' pranks. However, when Preacher witnesses the latest assault against her business, she's grateful for his quick thinking and protection when it appears the attacks are more personal than she'd imagined. That the handsome ex-soldier appears to be interested in her amazes her; she's not exactly built like a model, but he quickly puts her insecurities to rest in the sexiest of ways.

With the support of his bounty hunter team, Preacher sticks close to Laura while the team tries to solve the mystery of who is after her. As their connection only grows hotter, he's determined to keep her out of harm's way.

Available in eBook now!
Also available in Print!
FREE in KU!