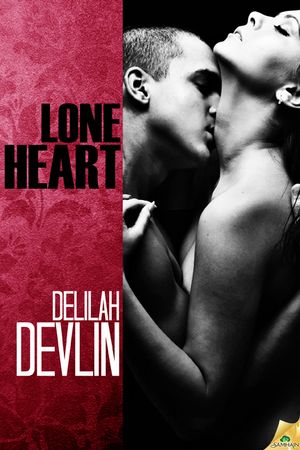 When temptation catches fire, saddle up and hang on for the ride.
Lone Wyatt is a long way from his Colorado home. After his brother married the woman they both loved, he figured it'd be best if he was out of the way. He'd like to have his own one-and-only, but he's in no rush. Until he saunters into a small Oklahoma town and spots Charli Kudrow. One wary glance from her haunted eyes, and he knows there's hidden fire inside her just waiting to erupt. And he's ready to tear through every objection she can think up.
Charli intends to slip out of Shooters unnoticed as soon as she's done pinning a help wanted notice to the bulletin board. But there's a cowboy at the bar with a killer smile who seems hell-bent on seducing her. And she feels something she hasn't felt in five long years of widowhood—a spark of attraction. Thinking she'll never see him again, she succumbs to temptation, only to discover that little "spark" is more like a raging wildfire.
One weekend is all he asks. One weekend to prove there's more between them than just blazing hot sex…
Warning: Sometimes, love happens in an instant, but it takes a lot of sexin' up to make one stubborn woman a believer.
* * *
Lone Wyatt picked up his saddle from the hot sidewalk and hoisted it over his shoulder. With a nod of thanks to the driver of the pickup he'd hitched a ride with since Tulsa, he glanced up and down the dusty excuse for a main street. Without any particular direction in mind, he stepped out, glancing inside shops with Closed signs suction-cupped to windows. It looked like the little Oklahoma town had rolled up the carpet. Everything was closed.
With his sorry luck, he'd be sleeping on a bench this night.
Not that he was particularly worried about his predicament. He had a roll of bills in his pocket. A small bottle of JD was tucked into the bedroll strung to his saddle. He'd mailed his suitcase to his home in Colorado, and a buddy had trucked his horse back to the ranch, so he was footloose and fancy-free. No more bulls to ride. No one looking for him to do a damn thing.
Yes-sirree. Lonny Wyatt might have quit the rodeo in his prime with his back still strong and his bones intact, but he had prospects.
Too bad they were all back in Colorado.
After flying in for his brother's wedding two months ago, he'd given True full authority to manage the family ranch as he saw fit. Somehow, it had felt like the right thing to do. True would continue to send him his cut of the profits, but Lonny didn't have to face another numbingly cold winter in the high mountain meadows.
Besides, True had hired permanent hands so he could spend more time with his pretty new wife, and Lonny knew True still had some issues to work through there. The fact Lonny had been there, sharing the warmth of Honey's bed the first time True and Honey hooked up, still stuck in his brother's craw.
Not that True had ever said a thing. In fact, he'd asked Lonny to come home. Left the door open if ever he wanted to return. However, Lonny wasn't ready to settle down and be a rancher.
He'd done all right on the circuit this year. Rode a few nasty bulls into the dirt. But the thrill was gone. Buckle bunnies had lost their luster. Many of his old friends had retired and married.
Truth was, Lonny was at a loss to figure out what he wanted to do next. Watching True and Honey share their first kiss as husband and wife had caused a funny pang of envy to tighten his chest. They'd both looked so happy. His brother's smile when he'd lifted his head and turned to face the guests had been radiant.
Not an expression Lonny had ever seen on his brother's face before. But then, True had reason to be happy. Honey was a helluva woman—warm, giving—and completely in love with him.
And that was the real reason Lonny had left. He didn't want to be an impediment. Didn't want to remind them both he'd had the first kiss. That he'd tasted Honey Cahill and fallen just a little in love with her himself before he'd taken a step back and let his brother have her.
True needed her more.
Lonny took a deep breath and placed one booted foot in front of the other. Somewhere out there was his future. He just had to find it.